There are 4 great ways to begin to play. How do you learn?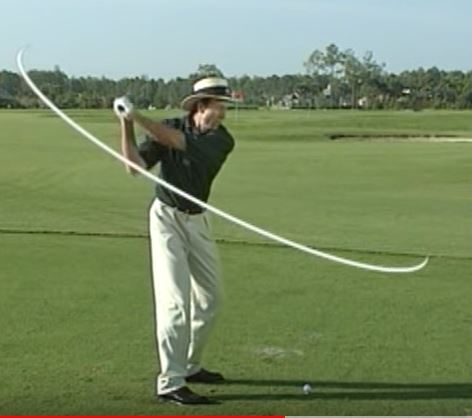 Self-Directed Learning has a long tradition in the sport of golf. Famous tour professionals like Ben Hogan, Jack Nicklaus, and Tiger Woods have written how-to book specifically for the self-directed learner. Which tour professionals considered themselves self-directed learners - Bubba Watson, Jack Nicklaus, and Lee Trevino to name a few. If you are getting started as a self-directed learned, a good place to start is the short book Ben Hogan's Five Lessons. Other sources of information for self-directed learners include Golf Digest, The Golf Channel, and simply watching golf on television. We recommend that new golfers use the skills they have developed from playing other sports to transition into the sport of golf. Here is an easy video to convert the baseball swing the a golf swing.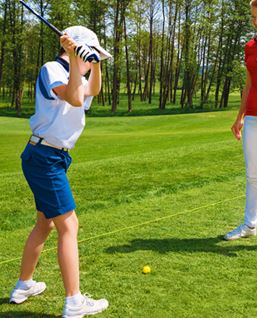 Learning from a Family Member is a wonderful way to begin to play. The City of Fort Worth has an amazing facility for parents and grandparents that would like to introduce kids to the sport of golf. There is a 6 hole short course locate at Rockwood called Rivers Edge. Rivers Edge is a special place that makes learning fast, fun, and affordable. The golf holes range in distance from 67 yards to 115 yards and this course allows new golfers to play early in their learning process without the intimidation of a regulation golf course. Youth golfers will find playing a short course to be much more fun than hitting buckets of balls on a driving range. Remember to have fun while the new players learn to play. Think of playing golf at Rivers Edge in the same manner as playing HORSE (basketball) or catch (football). Your involvement will help them succeed. Enjoy the quality time and don't make learning a complicated series of steps and thoughts. Just play! Here is a short video with some ideas for helping a youth begin to play.
Teach Your Friends to Play. Most adult golfers do not learn to play as a youth. The majority of golfers learn to play after the age of 18. Many new adult golfers learn to play from a friend. They learn the sport of golf to remain competitive as an athlete, to stay active, to enjoy the outdoors, and to spend quality time with their friends and family. When introducing your friends to the sport of golf, it is best to use the skills they already know from playing other sports. For instance, baseball and softball players have great hand eye coorination and already know how to swing and hit a ball. They already know 95% or the golf swing. They can hit fastballs traveling over 70 miles per hour at different location over the plate while fans are screaming. They will easily be able to hit a stationary ball in complete silence if they learn to convert their skills into a simple golf swing.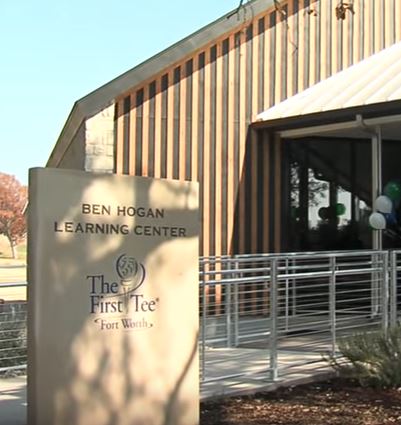 Golf Lessons and Programs. Rockwood Golf Course is the home of The First Tee of Fort Worth. This program was one of the original First Tee programs in the United States. In addition to popular youth programming, PGA golf instructors are available at Pecan Valley, Rockwood, and Meadowbrook Golf Courses. Watch this short video about The First Tee of Fort Worth.