Course Rates
See rates for each of the courses below: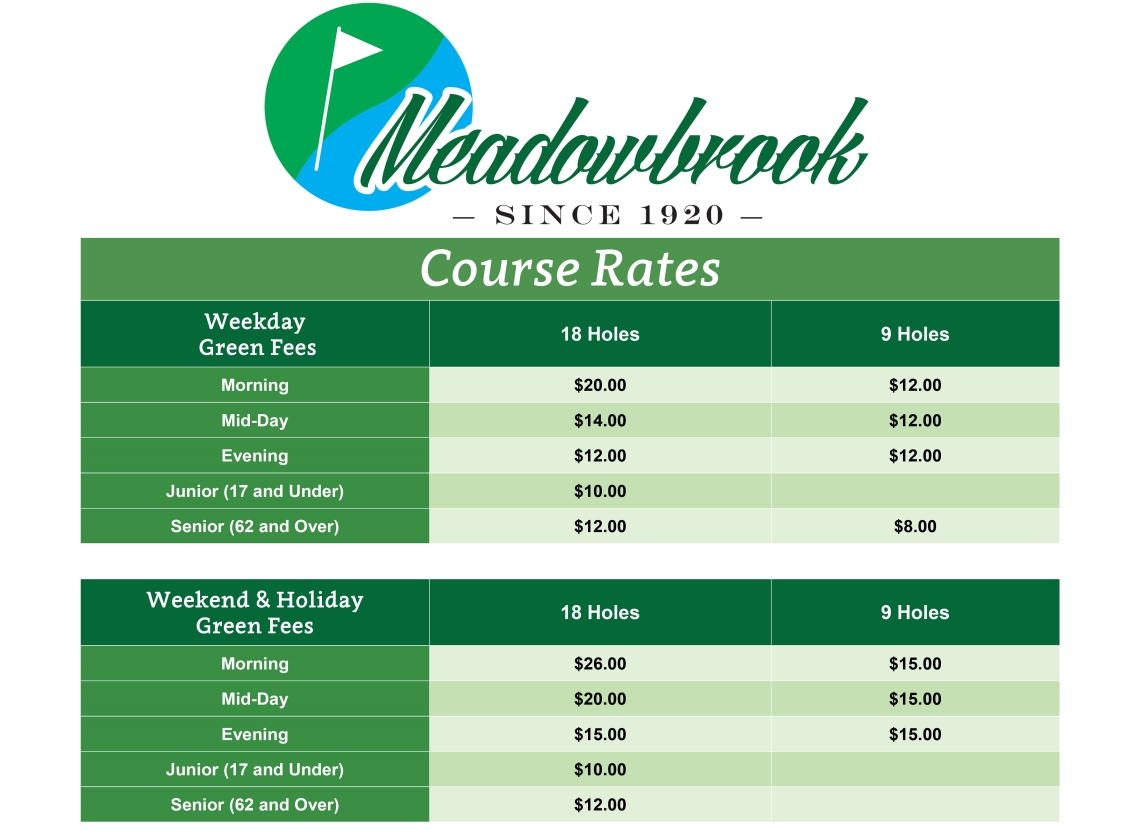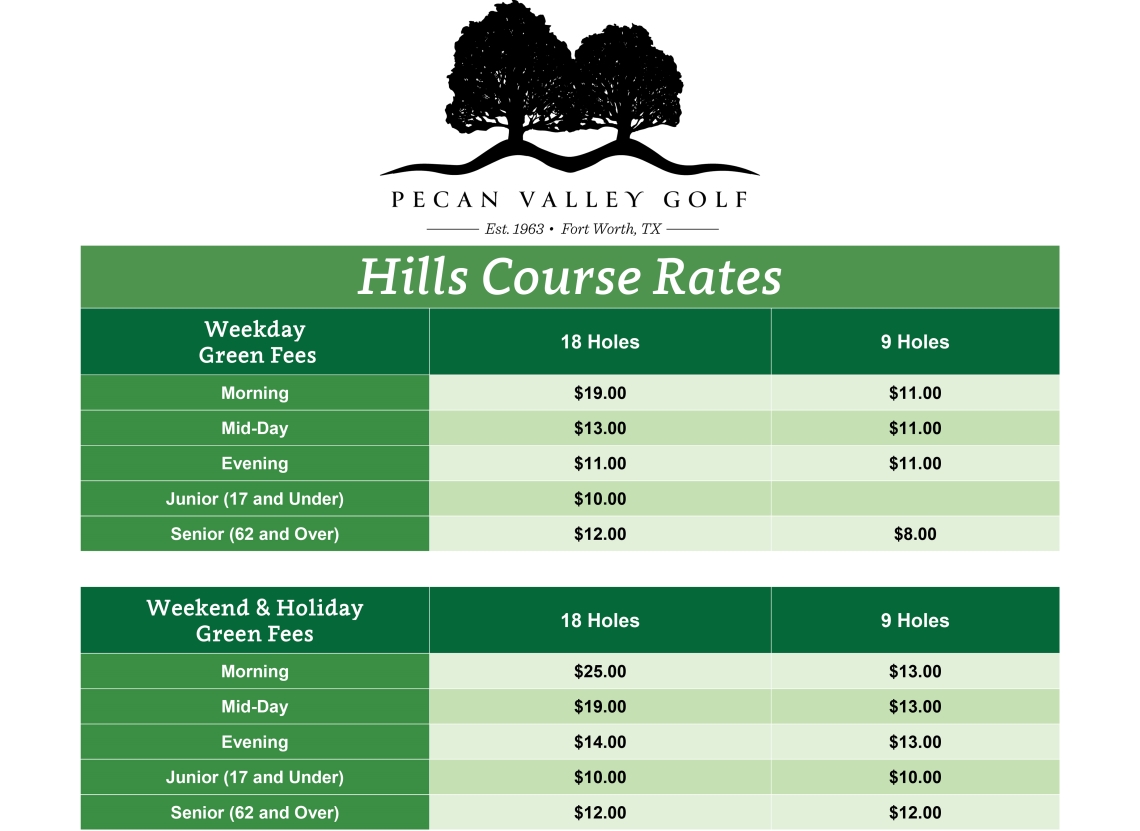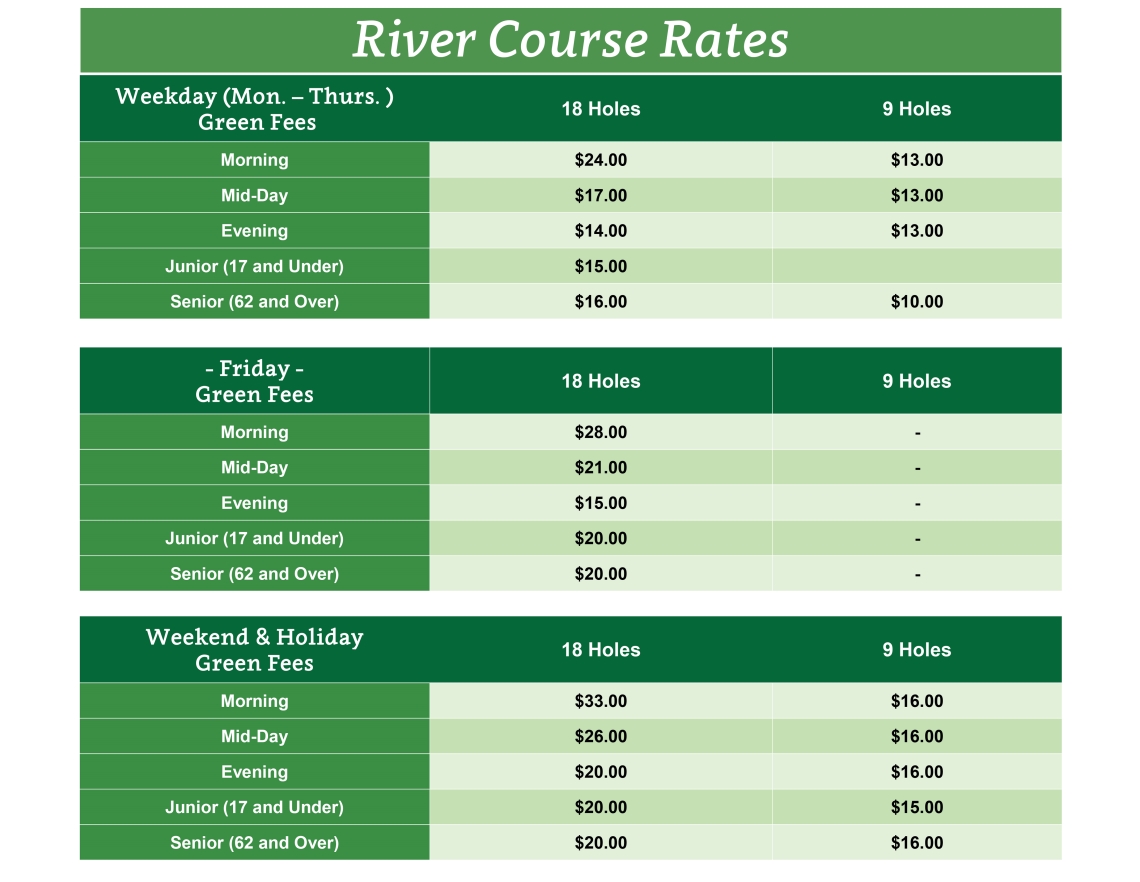 Special Notice:

Temporary Greens at Rockwood Park Golf Course:
Beginning Tuesday, April 18, temporary greens will be in use at Rockwood Park Golf Course on all 18 holes and the six-hole River's Edge practice course.
Click Here to Read More

Course rates are currently discounted at Rockwood Park Golf Course.
We are currently offering rates of $25 for weekdays & $35 for weekends and holidays.
Please call the Pro Shop for details: (817) 392-6560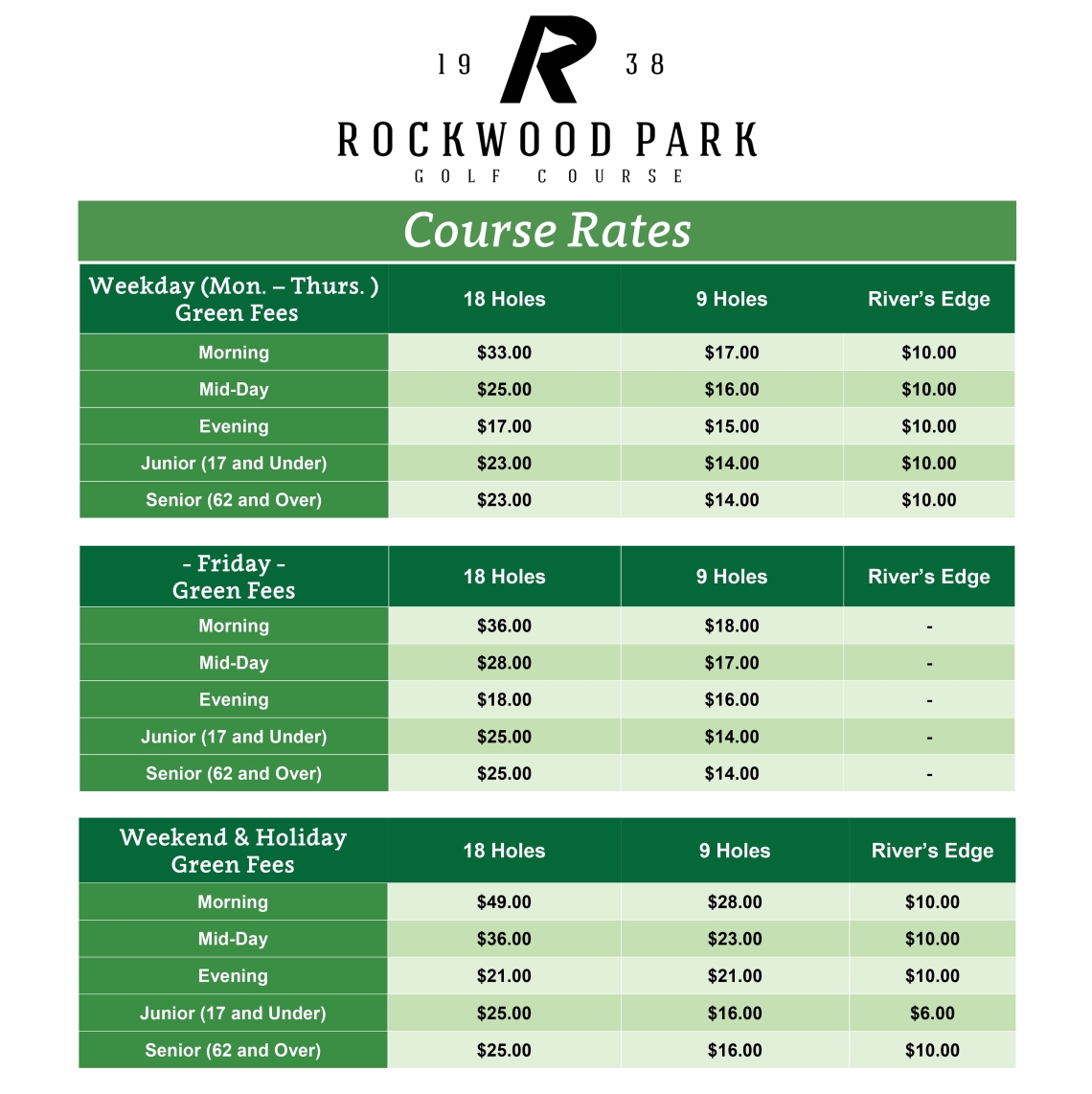 Junior/Senior-Rates/Passes: In effect all day on weekdays and when mid-day rates are in effect on weekends and holidays.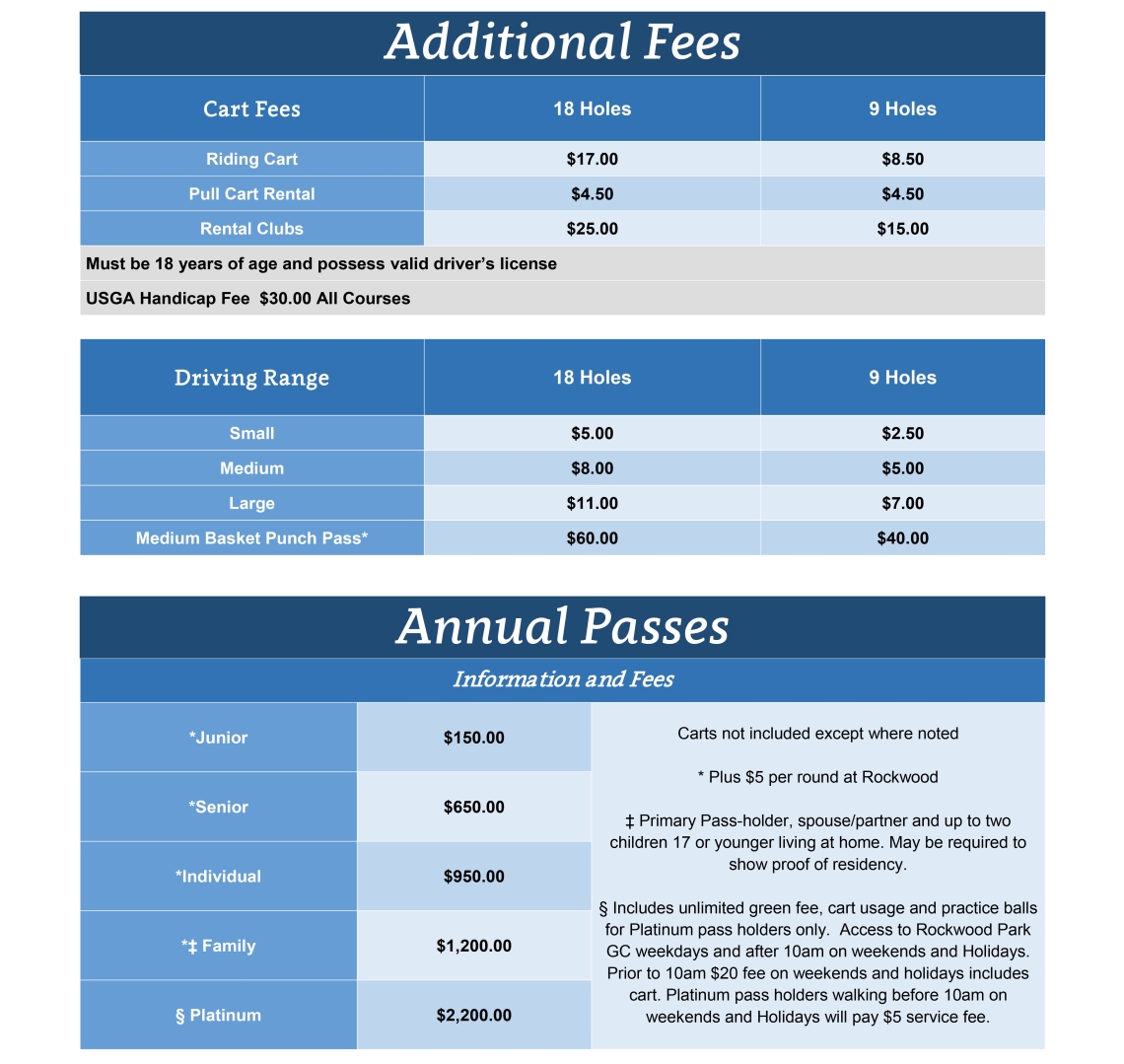 ** Primary pass-holder, spouse/partner and up to two children 17 or younger living at home. Proof of residency required.
Individual, Junior, Senior & Family Passes do not include golf cart rental nor range balls. The Platinum Pass is the only pass we offer that is inclusive of green fees, cart and range usage for the pass holder. Platinum pass holders have unlimited access to all courses 7 days a week, with exception of Rockwood Park Golf Course which is available at 10am on weekends and holidays. Platinum Pass rate on weekends/holidays prior to 10am is $20 cart included. Platinum pass holders walking before 10am on weekends and Holidays will pay a $5 service fee.
Rates and the Annual Pass Program are subject to change without notice, with approval of City Council.
---
Club rentals may be higher cost than posted depending on golf shop rental set inventory
Meadowbrook (18 holes)
1815 Jenson Road
Fort Worth, TX 76112
Phone 817.392.6191

Pecan Valley (36 holes)
6400 Pecan Valley Drive
Fort Worth, TX 76132
Phone 817.392.6490


Rockwood (18 holes + The River's Edge)
1851 Jacksboro Highway
Fort Worth, TX 76114
Phone 817.392.6560

Rental Clubs: Pecan Valley and Rockwood offer Premium Rental sets for $45. Meadowbrook and Rockwood offer moderate priced rentals at $15.00.
Dress Code: Fort Worth Golf allows soft spikes only. Undershirts, tank tops, cut off shirts, halter tops are not allowed.
Course Rules: Each player must have his/her own clubs/bag (only one player shall play out of one bag)
Only 2 riders and 2 bags per golf cart. Golfers must Share carts. No one under the age of five years old is allowed on the golf course.
Golf carts must be kept at least 30 feet from all greens and tees, where paths are available the carts must be placed on the path in these areas.
Fivesomes allowed on "weekdays" and after 11am on "weekends & holidays"
Obey all course signage, 90 degree cart rule is always in effect except if "cart path only" is being observed.
All players must register in golf shop prior to beginning round. Receipts must be shown when requested by course staff.